Customer Sales & Service Adviser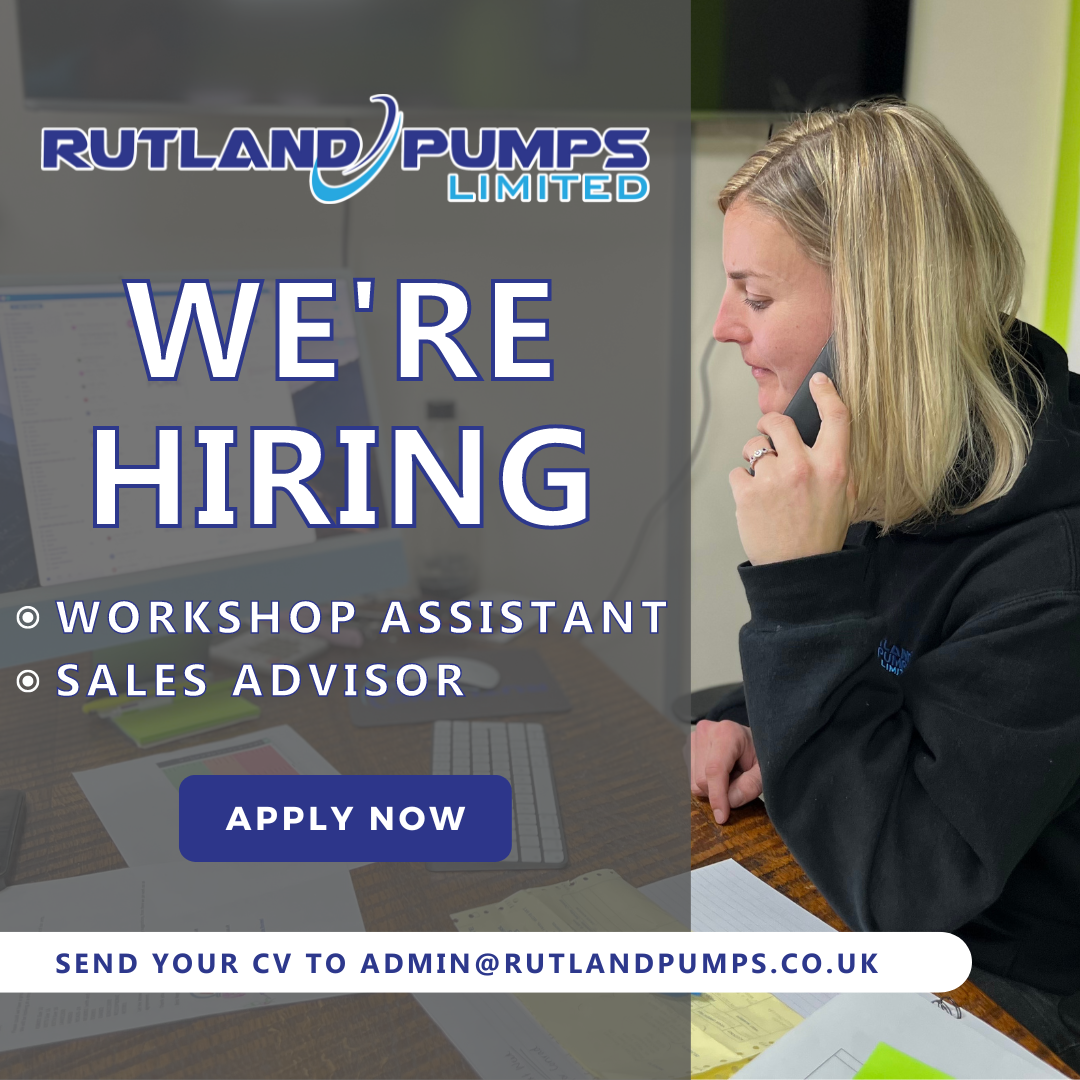 Are you a driven team player who cares about always doing right by your customers?
Join our busy sales and customer care team in Market Overton to help develop our existing customer network.
Immediate starts available, sales and marketing experience is essential.
We have a great opportunity to join our Internal Sales team. In this role, you will work on new leads and provide quotations against customer enquiries whilst developing our growing distributor network in the UK and overseas.
We are a small but rapidly growing family run business and would like to welcome a new staff member into our team.
The Role:
Support the customer sales and care process end to end
Assist customers with enquiries in person, over the phone and via email, online messaging and social media
Contribution to and focus on continuous business improvement
Supporting the growth of the Watertek brand of products
Don't worry if you don't have the technical product knowledge, we care about the right attitude more than experience itself and we have technical experts in the team who will help you.
What we need from you:
Enthusiasm in learning about our products
Dedication to problem solving and a positive attitude
Ability to commit and to be both ambitious and methodical
Excellent communication skills, verbal and written, within the team and with customers
Willingness to learn new systems and develop existing ones
Good time management skills and ability to plan and prioritise workload
Good team player but also able to work individually
Conscientiousness and attention to detail
Adaptability and ability to work under pressure
Social Media / Marketing Skills – Proficiency in using a variety of social media platforms
Be self-motivated and able to manage projects from start to finish.
Proficient in Microsoft Office and willing to learn new computer programs.
CAD skills would be an advantage.
The initial period with the company will be spent moving between the various departments learning about our product range in order to develop your technical and product knowledge before moving onto a sales role. In this way we are able to provide an essential foundation on which to develop your technical knowledge; this will involve time in production and repair as well as on the phones and responding to customer enquiries online, all under supervision.
There will be a six month probationary period with the expectation that a permanent contract will be entered into at the end of that period.
Rutland Pumps is a fast-growing family business located in Market Overton, Rutland, and we specialise in the building, sales and repair of high pressure external cleaning equipment, selling to the trade. Founded in 2014, our technical expertise and good customer service have allowed the company to grow exponentially over the last few years and maintaining our standards in these areas is very important to us. We also have an active research and development initiative and are always trying to improve the products that we supply. We support businesses in the UK and internationally to provide the best exterior cleaning equipment to their customers.
Our offer to you:
Brand new facility with staff room, kitchen and onsite parking
20 selectable days holiday per annum plus 8 days on Bank Holidays & extra 5 days over the Christmas break
Monday-Friday 8am - 5pm with 30 minute lunch break
Full training in your new role with opportunities for further training within the company
Investment in your career progression and your future with the company
Salary increase after successful completion of six month probation
Initial salary negotiable based on experience
Education:
A-Level or equivalent (preferred)
Experience:
Marketing: 1 year (preferred)
Sales: 1 year (preferred)
Hours: 8:00-5:00 with 30 minutes lunch
Expected start date: April 2023
Job Types: Full-time, Permanent
Benefits:
Casual dress
On-site parking
Sick pay
Schedule:
Monday to Friday
Work remotely:
No
Other Information:
This is an excellent opportunity to work within one of the country's leading suppliers in the cleaning industry. We are very proud of our growing family business, we are a tight knit team working together for the benefit of us all. We offer a competitive salary depending on experience and offer a company pension scheme and excellent working conditions.
Job Types: Full-time, Permanent
Salary: £23,028.20 per year
Benefits:
Casual dress
Company events
Company pension
Cycle to work scheme
On-site parking
Sick pay
Schedule:
Monday to Friday
Ability to commute/relocate:
Oakham: reliably commute or plan to relocate before starting work (required)
Education:
A-Level or equivalent (preferred)
Experience:
customer service: 1 year (required)
Language:
English (required)
Work authorisation:
United Kingdom (required)
Work Location: One location
TO APPLY:
Please send your CV along with a covering letter to admin@rutlandpumps.co.uk